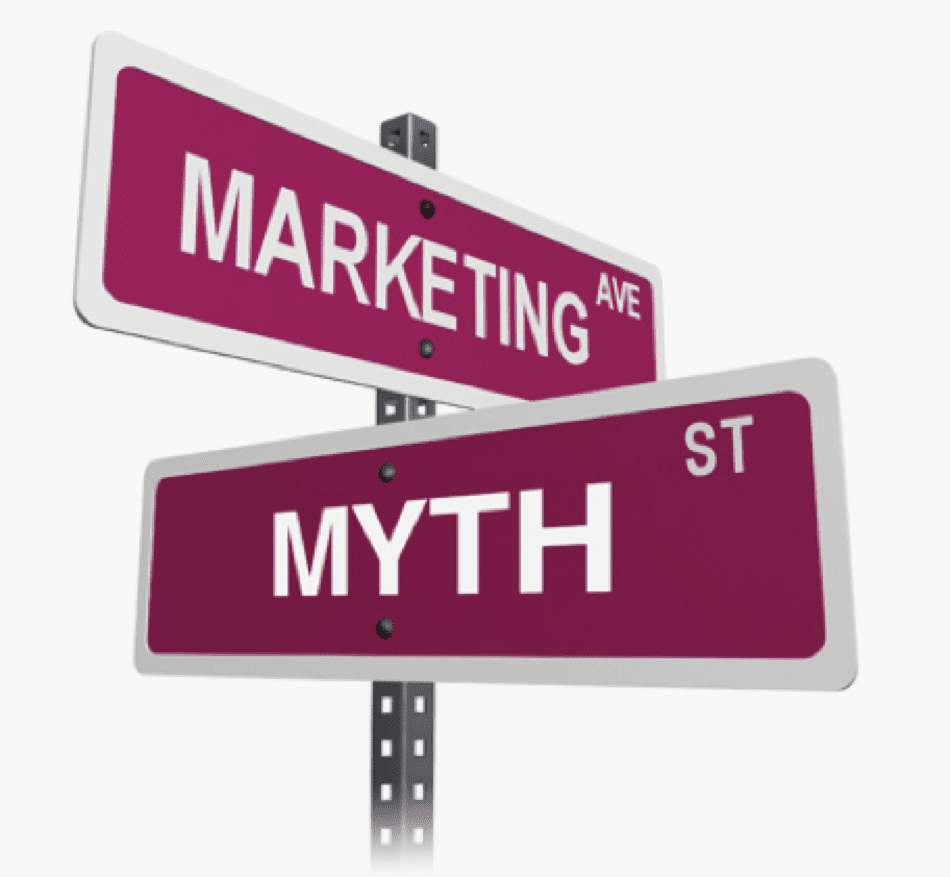 Myth #1 – Marketing is simply advertising & Sales
Marketing is educating your target audience about your products and services and showing them why they should buy from you. Marketing is the whole package of what you do to reach this target audience. Advertising, direct marketing, Internet Marketing, events, PR, strategic partnerships and networking through associations all make up marketing as a whole. Taking advantage of all the options available to your business in terms of applicability and budget is what truly makes a successful marketer.
Myth #2 – Email Marketing is no longer effective… It's SPAM.
Email marketing is still the most effective form of communication if done properly. People always want information and offering it through an opt-in email marketing program is a means of reaching people in a low-cost manner. Building an in-house email list by encouraging visitors to your store or web site to sign up for your newsletter or other type of correspondence is the first step in effective email marketing. Think of it this way… If a customer or prospect asked you to call them next Tuesday, would you simply ignore them? Of course not. Opt-in subscribers are interested in your products/services and want to be kept in the loop. It's as simple as that.
Myth #3 – Great marketing works instantly
Although marketing can shorten the sales cycle, and some tactics can produce instant results, effective marketing is about sustained contact with your target audience to ensure they know who you are when they are looking to buy. Marketing is an investment and like all good investments, they take time to achieve the greatest gains. Consistent, branded messages in an effective manner is the true key to marketing success.
Myth #4 – Lower Prices encourage more people to buy
If that were always true, the roads would be filled with Hyundai's and a Mercedes-Benz would be nowhere to be found. Differentiators are what the prospect perceives is valuable to them. The reason for so many options among types of products is that people have different views of what is valuable to them. That is why it is so important to target your product or service correctly so that you can provide the maximum value at the right price, not an artificially discounted price because you are trying to reach the wrong audience.
Myth #5 – Marketing messages should be changed often, or it just gets old
Consistency and repetition is marketing's best friend. Often times, a company's marketing messages are just starting to resonate with their audience, and they decide to change angles. Changing your messages, brand, or marketing campaign for the sake of change is a waste. Be sure you plan a strategy that has options. For example, if you are doing advertising, you can start a theme and change the image throughout the campaign, sending the same message to you clients. This eliminates potential boredom and increases interest.
Source: http://www.primarytargetmedia.com